Through the support of Superior Essex Communications, among other partners, Project Refresh — a complete update and remodel of the BICSI World Headquarters in Tampa, Florida — is nearing its completion.
The building has undergone substantial interior workspace modernization, coupled with state-of-the-art ICT upgrades to ensure first-class and future-ready technology integration. BICSI set out to transform its space into one modeled after its Intelligent Building standard, ANSI/BICSI 007/2017.
Superior Essex Communications donated various cabling that included Cat-6a for the networking and Wi-Fi, Cat-6a shielded for HDBASE-T to the TVs, 1G PowerWise for the PoE lighting and other applications, as well as premises fiber for networking.
Brian Ensign, Vice President of Demand Creation for Superior Essex Communications, was part of a 'Working Group' comprised of past BICSI Presidents that also included Ed Donelan, Russ Oliver,, and Brian Hansen. He said that the involvement of Superior Essex Communications was a no-brainer.
"BICSI plays such a vital role in setting the standards and best practices for cabling infrastructure designers and installers around the globe that for us to not be involved would have been disrespectful in many ways to a great organization," Ensign said. "Being able to work alongside partners like Legrand and Molex — which also provided donations — was tremendous. Honestly, it is always great to see members of the industry come together.
"BICSI now has an intelligent office space, classroom space, a showcase space, an area they are calling the Getaway Café, and a really great telecom room that is befitting their standing in this industry."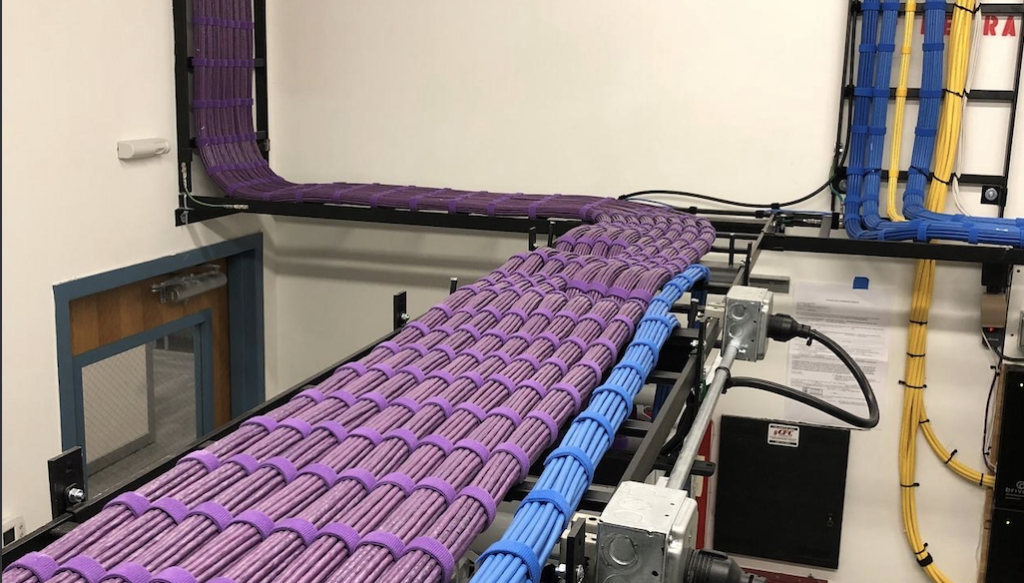 On the outset of the project, the goals for the project included the creation of an open and collaborative space for BICSI employees, creation of an educational space that aids in the training of the attendees, and creation of a showcase area for a sustainably intelligent building that reflects the direction of the industry for PoE and IoT.
Upon completion of the project the enhanced classroom spaces will ensure educational learning opportunities that are on par with the industry's latest technologies and advancements.
"Our workspaces must be a reflection of the changes we see happening in ICT technology," said BICSI Executive Director and CEO John Clark Jr, CAE. "As a member-driven and member-focused organization, we must exceed expectations and deliver an unsurpassed learning experience."
A formal ribbon cutting for the space is expected to take place this fall.
For more information on Project Refresh or other opportunities to be involved with BICSI, visit BICSI.org.
For more on PoE technology available through Superior Essex Communications, click here.